AUSTRALIA'S LEADING PET SUPPLIES STORE
🌞 THIS WEEKS BEST SELLERS! 🌞
PET SUPPLIES AUSTRALIA STORY
The founders of Pet Supplies Australia are three women who are passionate about their pets' health and happiness, and want the best for not only their own fur babies but all the pets of Australia big or small.
FOUNDERS
The founders of Pet Supplies Australia are based in Adelaide with an Australia wide reach. They are passionate about not only the comfort and health of their own pets, but the comfort and health of all pets in Australia. 
After having our own fur babies we discovered that we wanted them to have a fulfilling a fun life! We were worried about their safety and their happiness. We went looking for products that would keep our dogs safe and happy, and help those older dogs with joint issues have a better quality of life, and now we want to share them with you!
We created Pet Supplies Australia to offer high quality dog products to people who want the very best for their fur babies.
Testimonials
Rear Car Seat Cover

We opened the package and were so surprised at the high quality of the seat cover. Our dog now can travel with us without damaging the car and making a huge mess. I would highly recommend this cover. Thank you!

Sarah D
Heartbeat Buddy

We bought this for our new puppy and it really helped him feel more calm and less stressed when he came home to us.He loves it so much that he still uses it now and he is two years old! A really great product.

James F
Calmed down our crazy dog!

Our dog suffers badly from anxiety, and always barked and stressed whenever anyone visited, or we went to work. After buying her this anxiety bed she is much calmer and happier! I recommend this product highly.

Natasha D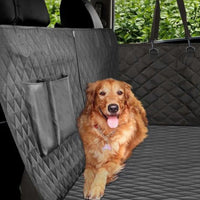 We Love Our Pets As Much As You Love Yours
We pride ourselves on having a great range of high quality products for you to keep your dog happy and safe. We believe that customer service is incredibly important, and strive to do our best for you and your fur baby.
Location
Pet Supplies Australia
Head Office:
Adelaide, Australia
Contact Us Via Email:
support@petsuppliesaustralia.com.au